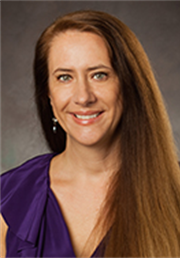 Kendra Rumbaugh
Texas Tech University
Professor, School of Medicine, Texas Tech University Health Sciences Center, U.S.
Dr. Rumbaugh had received BSc in Microbiology in 1996 at University of Texas. After receiving Ph.D. in Medical Microbiology in 2001 at Texas Tech University Health Science Center, Dr. Rumbaugh had completed postdoctoral training at University of California at San Francisco.
At present, Dr. Rumbaugh is a tenured associate professor in the School of Medicine, and her major research field include on understanding and treating wound infections. Her leadership roles include serving as president of the Texas Branch of American Society for Microbiology.
Dr. Rumbaugh is the member of Center for Tropical Medicine and Infectious Diseases (CTMID). The founding of CTMID in 2011 was led by Dr. Afzal Siddiqui. Since its inception, CTMID has grown into a research powerhouse, currently encompassing active grants of over $15 million. The center was established with the intent of creating an environment for enhanced research and training on a wide variety of infectious diseases caused by pathogens. Faculty and staff comprising the CTMID work to expand personal research and collaborations, while simultaneously providing hands-on training of MD, MS/PhD-graduate students and MD-fellows in infectious diseases and tropical medicine of public health importance.
Research Projects:
1.Polymicrobial interactions and Biofilm Formation in Chronic Wounds
2.Pseudomonas aeruginosa Pathogenesis in Wounds
3.Necrotizing Soft Tissue Infections
4.Development of Biofilms Degrading Agents
5.Preclinical Efficacy Testing of Experimental Antimicrobials
6.Interkingdom signaling between P. aeruginosa Quorum Sensing Molecules and Host Cells
Books:
1.Quorum Sensing: Methods and Protocols
2.Antibiofilm Agents: From Diagnosis to Treatment and Prevention
Publications:
1.Hossain MA, Sattenapally N, Parikh HI, Li W, Rumbaugh KP, German NA. Design, synthesis, and evaluation of compounds capable of reducing Pseudomonas aeruginosa virulence. Eur J Med Chem. 2019 Oct 22:111800. PMID: 31706639
2.Tipton CD, Sanford NE, Everett JA, Gabrilska RA, Wolcott RD, Rumbaugh KP, Phillips CD. Chronic wound microbiome colonization on mouse model following cryogenic preservation. PLoS One. 2019 Aug 23;14(8): e0221565. PMID: 31442275
3.Zhao-Fleming HH, Wilkinson JE, Larumbe E, Dissanaike S, Rumbaugh K. Obligate anaerobes are abundant in human necrotizing soft tissue infection samples - a metagenomics analysis. APMIS. 2019 Aug;127(8):577-587. PMID: 31127652
4.Trivedi U, Madsen JS, Everett J, Fell C, Russel J, Haaber J, Crosby HA, Horswill AR, Burmølle M, Rumbaugh KP, Sørensen SJ. Staphylococcus aureus coagulases are exploitable yet stable public goods in clinically relevant conditions.Proc Natl Acad Sci U S A. 2018 Dec 11;115(50):E11771-E11779. doi: 10.1073/pnas.1804850115. Epub 2018 Nov 21. PMID:30463950
5.Zhao-Fleming H, Hand A, Zhang K, Polak R, Northcut A, Jacob D, Dissanaike S, and Rumbaugh KP. Effect of non-steroidal anti-inflammatory drugs on post-surgical complications against the backdrop of the opioid crisis. Burns & Trauma. 2018;6(1):25.
All Sessions by Kendra Rumbaugh