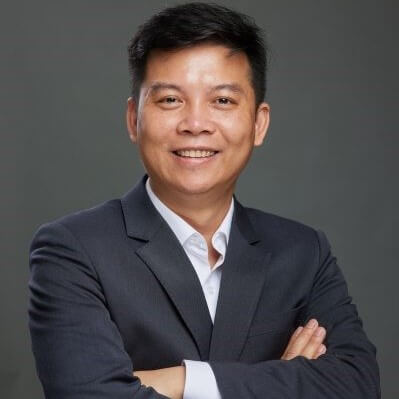 Dinh-Toi Chu
Vietnam National University
Dean, Faculty of Applied Sciences, International School, Vietnam National University, Hanoi, Vietnam; Director, Center for Biomedicine and Community Health, International School, Vietnam National University, Hanoi, Vietnam
Research interests: Stem cells in treatment, cosmetics, and pharmaceuticals; Molecular biomedicine (immunology, medical genetics, and molecular epidemiology); Food Nutrition; Environmental health and community health
Teaching subjects: Immunology; Human and animal physiology; General Molecular Biomedicine; Stem cells
Research Projects:
NAFOSTED (No. 106.02-2019.314). Studying the expression and variation of some important biomarkers on mouse adipose tissues, 4/2020-4/2023
Nanjing Agricultural University (Grant number: 2018-AH-04) International Cooperation Seeds Funding of Nanjing Agricultural University, 10/2018-10/2019
NAFOSTED (No. 106.02-2019.41). Building a platform for engineering highly active antimicrobial peptides based on molecular dynamics simulation of the peptide-membrane interaction, Member, 04/2019-04/2021
Hanoi City, Vietnam (No. 5428 / QD-UBND). Building a system of support for diagnosis, and dental disease diagnosis based on mobile devices and applications at a number of medical examination and treatment facilities in Hanoi City, 2018-2020
European Union and University of Oslo. Roles of AKAP proteins in adipocytes' functions. 11/2015-11/2018.
All Sessions by Dinh-Toi Chu