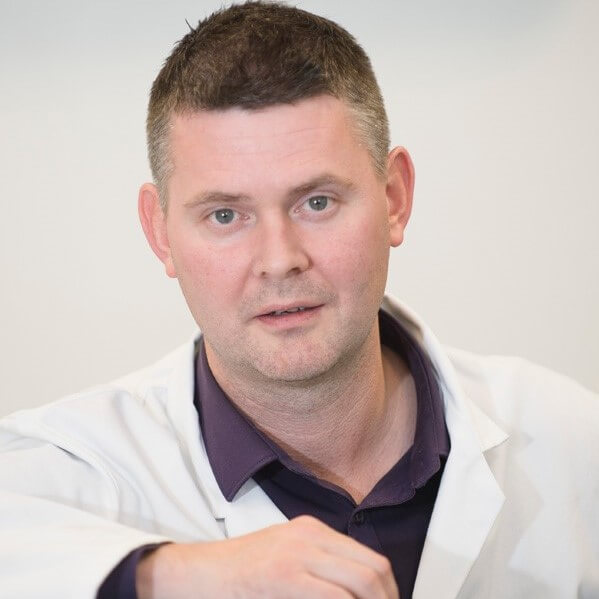 Gordon Ramage
University of Glasgow
Professor Gordon Ramage, PhD, Programme Lead of MSc Oral Sciences, Chair of the ESCMID Study Group for Biofilms, Editor-in-Chief of Critical Reviews in Microbiology, University of Glasgow, Scotland, UK

Prof. Ramage is actively involved in collaborative projects with GlaxoSmithKline and other multinational industrial partners to establish and develop novel biofilm models that reflect both bacterial and fungal biofilms of the oral cavity, respiratory tract, and biomedical devices, which can be utilised for small molecule research.
His group has a longstanding interest in antimicrobial resistance and pathogenesis associated with biofilms, and his systems provide a platform to further understand the role of cellular physiology, extracellular matrix and drug efflux pumps in antifungal resistance. Moreover, biofilm associated pathogenesis through the release of extracellular virulence determinants, including the bidirectional interaction between host cells and associated proteins with complex microbial consortia, is a developing area within the group.
One of the major interests of the group is oral and systemic candidiasis, and how biofilms formed on both biological and innate substrates contribute to disease. The group will investigate the link between biofilm formation, antifungal drug use and patient outcome. The group will also continue to evaluate different classes of antifungal compounds against fungal biofilms, and investigate mechanisms of resistance.
All Sessions by Gordon Ramage