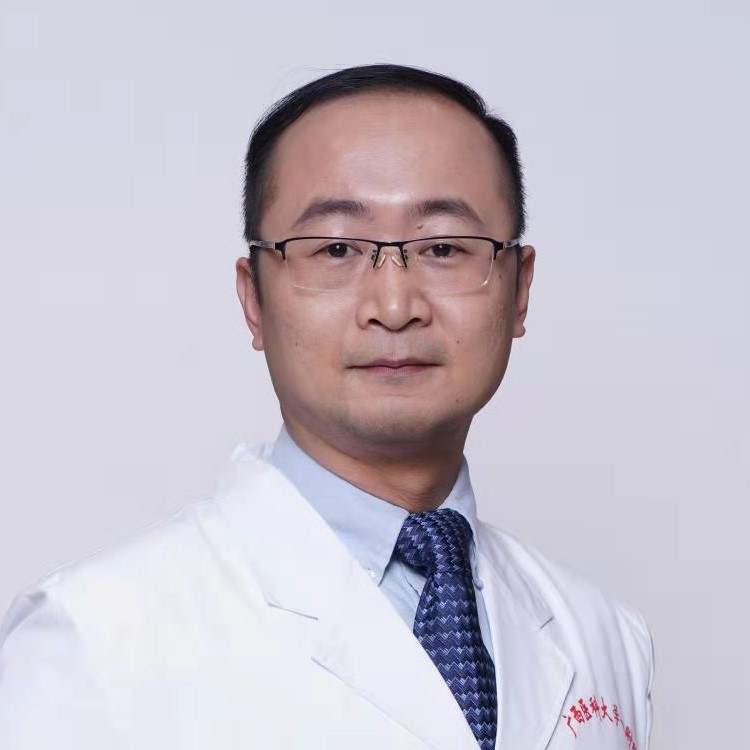 Ke Wang
First Affiliated Hospital of Guangxi Medical University
Professor, chief physician, Department of respiratory and critical care medicine, First Affiliated Hospital of Guangxi Medical University, China.
Dr. Wang is a member of the Standing Committee of interventional minimally invasive respiratory branch of China Medical Education Association, a member of Guangxi internal medicine Youth Committee, a member of Respiratory Society of Guangxi Medical Association, a master's supervisor, and a full English class teacher. The research direction is pulmonary infection and respiratory intervention.
From 2012 to 2013, he studied in NTU and scelse. In 2017, he studied in Siena University Hospital of Italy for respiratory intervention technology. In 2019 and 2020, he participated in compiling the volumes of infectious diseases and interstitial lung diseases published by Springer publishing house.
He has presided over two projects sponsored by the National Natural Science Foundation of China and published 15 SCI papers by the first or corresponding author since 2010, which have been cited more than 500 times. In 2010, it was the first time to put forward evidence-based medicine for the detection of GM index in bronchoalveolar lavage fluid for the diagnosis of invasive pulmonary aspergillosis, which was adopted by eight guidelines of European and American countries, and won the honor of "high impact respiratory academic paper certificate" at the 2019 national respiratory conference. In 2017, a new Pseudomonas aeruginosa causing nosocomial infection outbreak was reported for the first time. In 2020, it is the first time to confirm that bacteria can infect pleural cavity in the form of biofilm in the world. It will give an oral report in English with "late breaking abstract" at the 30th Annual European Respiratory conference and communicate with wall newspaper in English at the 21st World Congress of bronchoscopy and interventional respiratory diseases.