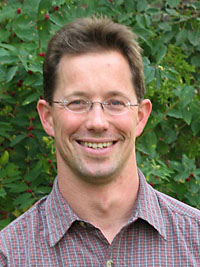 Robin Gerlach
Montana State University
Professor, Department of Chemical and Biological Engineering, College of Engineering at Montana State University-Bozeman (MSU), U.S.
He is affiliated with the Center for Biofilm Engineering, a graduated National Science Foundation Engineering Research Center, the Thermal Biology Institute, a multidisciplinary team of scientists studying the unique thermal environment within Yellowstone National Park, as well as the Molecular BioSciences Program at MSU.
Dr. Gerlach is also the director of the Environmental and Biofilm Mass Spectrometry Facility in the College of Engineering.
Specialties:
Biofilm Processes in Porous Media
Biogeochemistry
Microbially Induced Mineral Precipitation
Algal Biofuels
Carbon Sequestration
Bioremediation (heavy metals, radionuclides, explosives, chlorinated solvents) .
All Sessions by Robin Gerlach