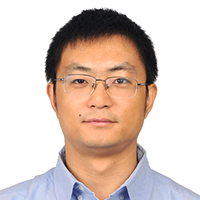 Tian Ding
Zhejiang University
Associate professor, Institute of Food Engineering, Zhejiang University, China.
Dr. Ding is a committee member in the Youth council of Chinese Institute of Food Science and Technology (CIFST), a member of the International Association of Food Protection (IAFP), the American Society for Microbiology (ASM), the Institute of Food Technologists (IFT), the Chinese Society for Microbiology (CSM), and Chinese Society of Agricultural Engineering (CSAE).
He is an editorial board member of Journal of Food Protection, Food Science and Human Wellness and Journal of Food Hygiene and Safety, and serves as an active reviewer for more than 15 international journals such as Critical Reviews in Biotechnology, Trends in Food Science and Technology, Food Microbiology, International Journal of Food Microbiology, Ultrasonics Sonochemistry, etc. His research interests include food safety, non-thermal sterilization, predictive microbiology and risk assessment. Until now, Dr. Ding undertaken more than 10 National and Provincial research projects and received 4 Provincial Scientific and Technological Awards. He has published more than 90 academic manuscripts including 50 SCI papers, and obtained 10 authorizations for patents in China.
All Sessions by Tian Ding