3rd International Conference on Biofilms (Asia-Pacific 2021) was held ONLINE  from May 11-16, 2021!!
The conference was hosted by South China University of Technology and Southern University of Science and Technology, co-hosted by the AEIC (Academic Exchange Center), supported by European Society for Clinical Microbiology and Infection (ESGB), Chinese Society for Microbiology, General Microbiology Professional Committee, Overseas Chinese Microbiology Society (SinoMicro), Elsevier (ELSEVIER). The conference refers to the EuroBiofilms and ASMBiofilms patterns to highlight academic and international aspects.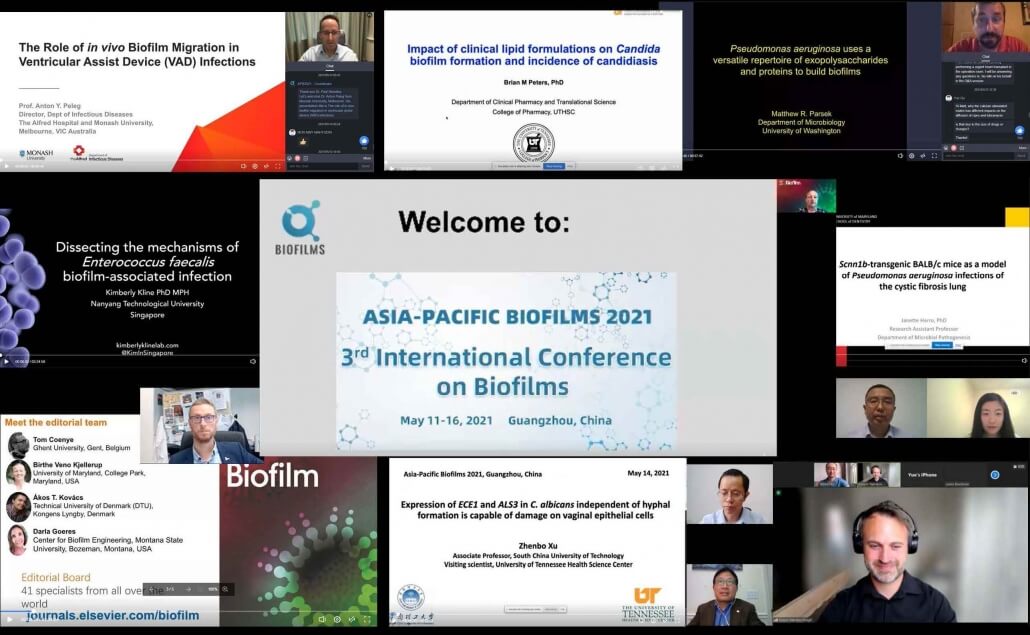 Asia-Pacific 2021 has been posed on official twitter of Center for Biofilm Engineering, official twitter of ELSEVIER and homepage, Center for Biofilm Engineering homepage, Johns Hopkins faculty website, South China University of Technology homepage, University of Maryland homepage.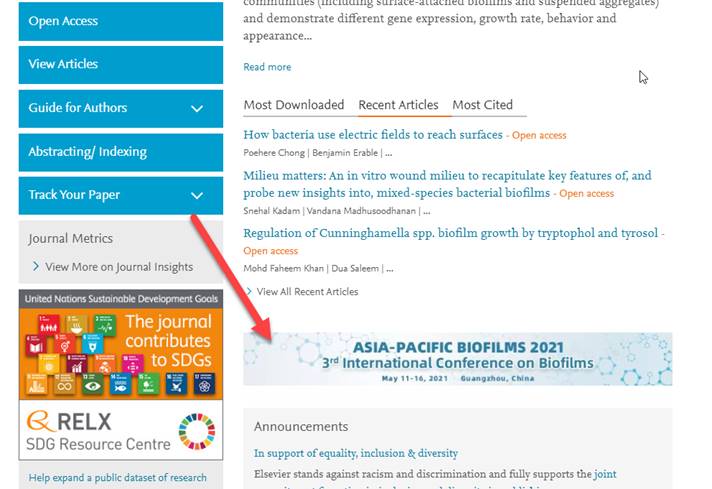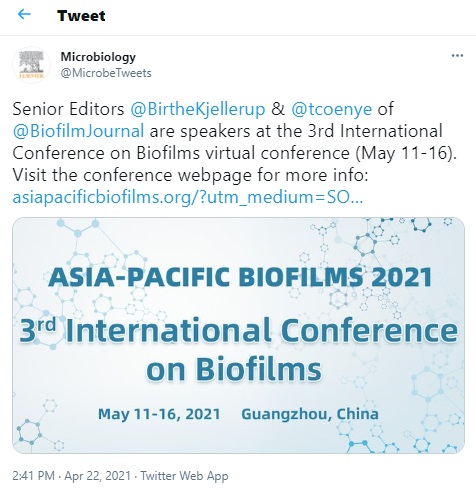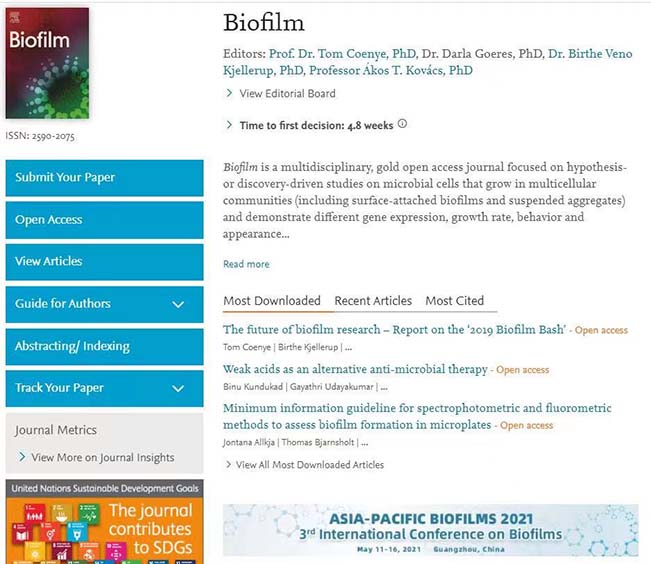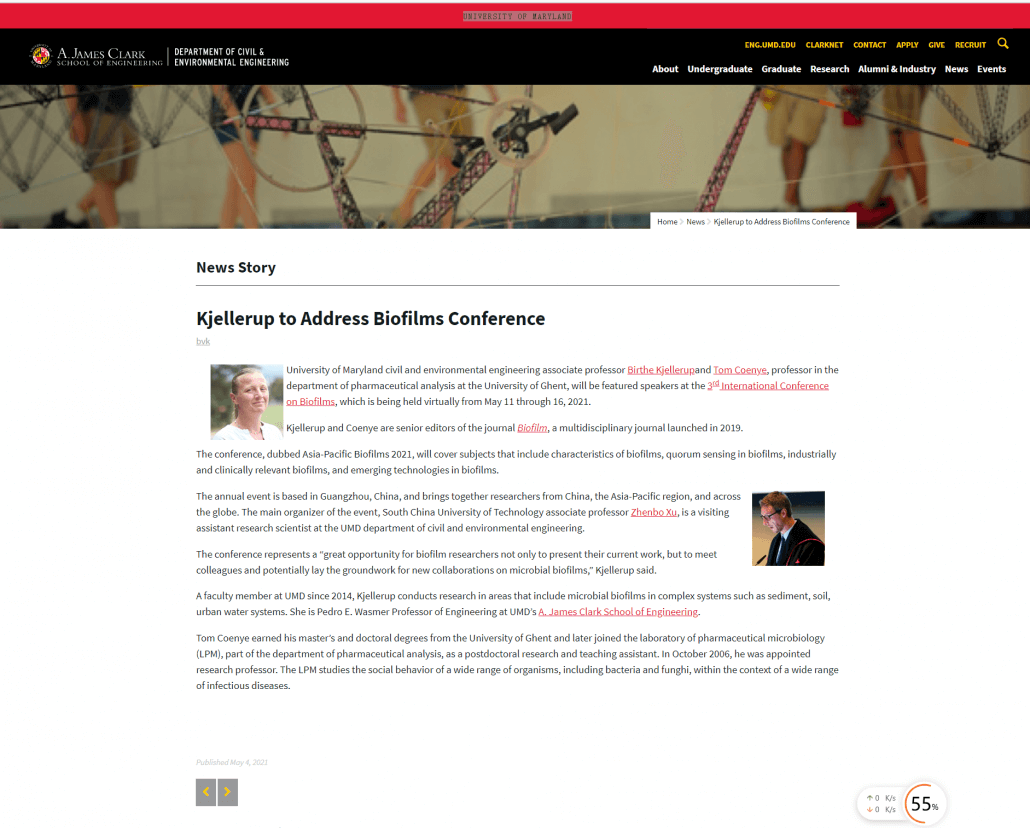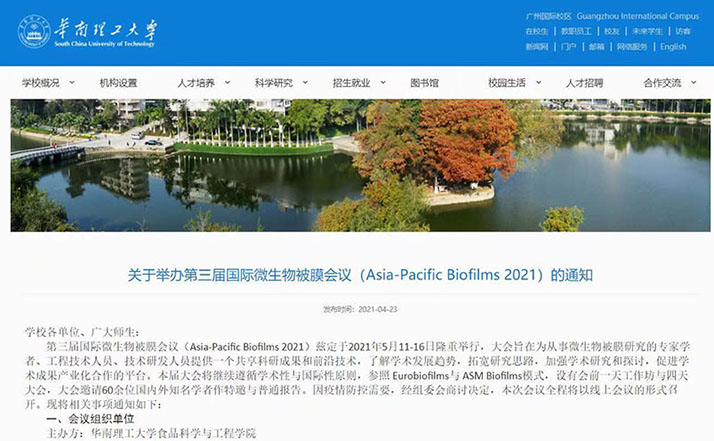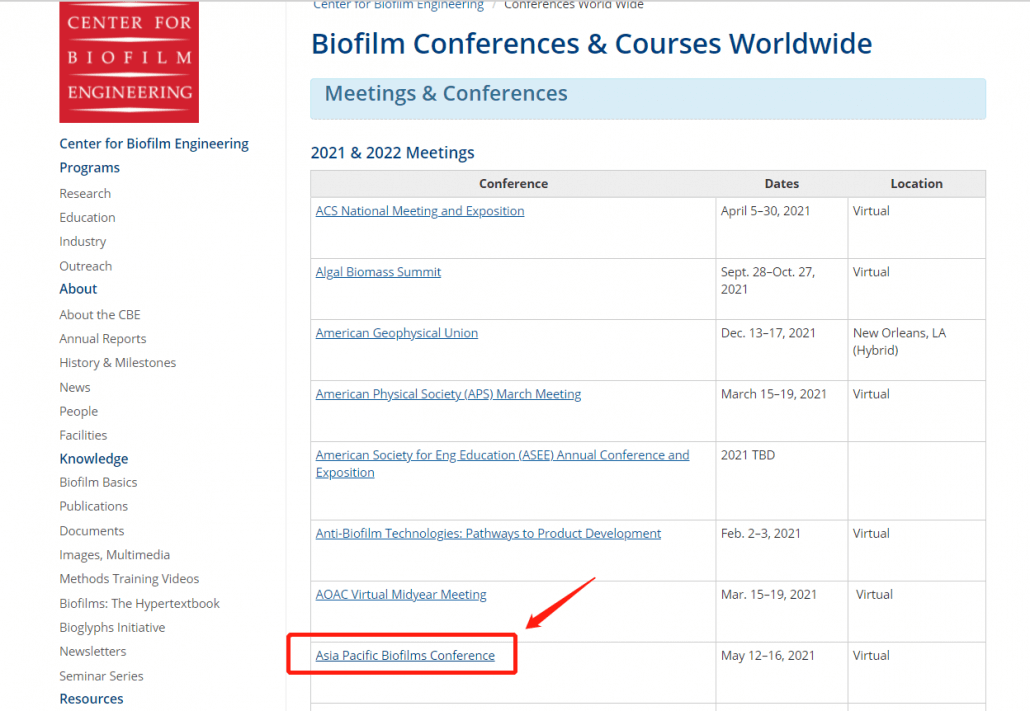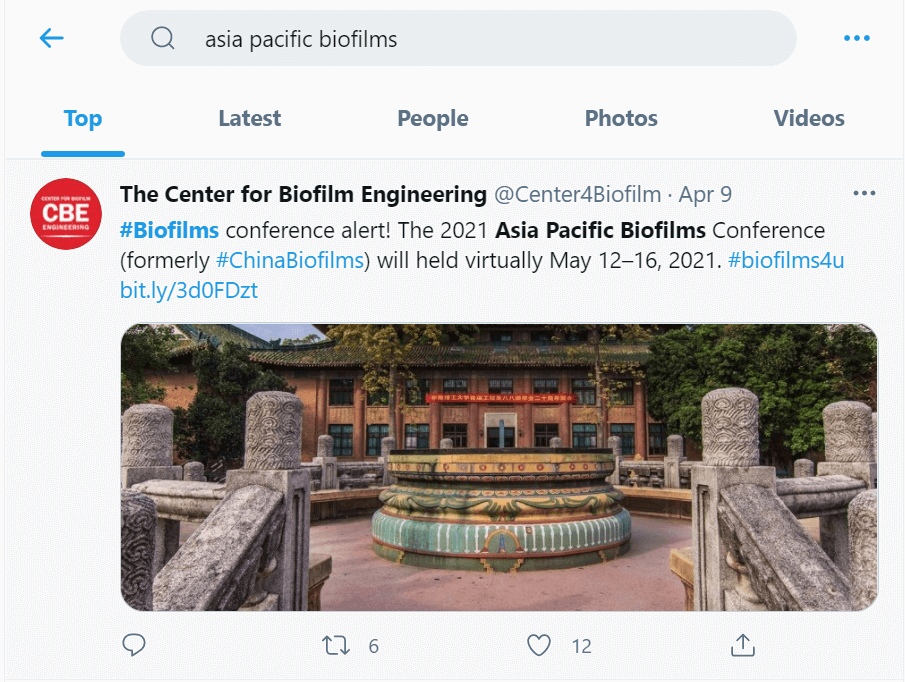 Asia-Pacific 2021 attracted more than 40 international academic authorities including Professor Tom Coenye, the chairman of EuroBiofilms. Moreover, more than 30 top domestic scholars from South China University of Technology, Institute of Microbiology, Chinese Academy of Sciences, Shanghai Jiaotong University, Jinan University, Guangzhou Medical University, Respiratory Diseases State Key Laboratory also participated in this conference, and nearly 500 domestic and foreign scholars participated in the conference.
During the conference, a total of 19 Keynote lectures and 53 Invited lectures were held. More than 100 academic abstracts focused on displaying the latest research results of  biofilm in the fields of food safety control, clinical medicine, environmental science and application, etc.  Experts and scholars from all over the world gathered together to discuss the future development trend based on the current frontiers of scientific research progress.